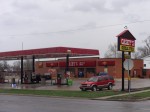 Casey's General Store is a a convenience store and a whole lot more! We offer gasoline, groceries, and delicious prepared foods such as our famous pizza, donuts and fresh made subs!
Corporate office PO BOX 3001, Ankeny, IA 50021
Corporate phone# 515-965-6100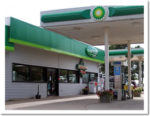 We offer BP gasoline and a full line of convenience store items - Chesterfield Chicken, subs, homemade tenderloins and many other hot food items.
427 Grand Ave, Memphis MO 63555