The purpose of Memphis Area Chamber of Commerce is to encourage the growth of our local economy by offering resources and opportunities to area businesses. We strive to offer fun activities & encourage the support of our local businesses. Check out the events below to see how we are doing this and contact us if you would like to sponsor an event or volunteer your time. Most of our events are FREE, we do accept donations that we put right back into the chamber. Proceeds help us with advertising our events, print advertising, maintaining our website and more…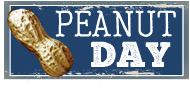 Don't forget to buy your peanuts for a chance to win more great prizes! Each bag of peanuts has a prize inside!
---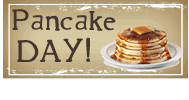 Pancake Day is a favorite among many! You haven't seen so many delicious pancakes, come enjoy as many as you like. We have many who volunteer their time to make this day a huge success! There is no charge for the tasty breakfast event, MACC puts on this event as a way to give back to the commnity. Donations are accepted.
---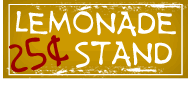 Each Year 
MACC
 sets up a Lemonade stand during the Antique Fair where we sell Lemon Shake-ups! It is a great way to be a part of the community event & raise a little money in the process to benefit the entire community. If you haven't tried one already it is about time, you don't want to miss out on these tasty treats!
---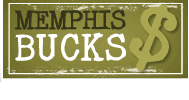 Memphis Bucks
 is a way that the Chamber encourages locals to support our Memphis Area businesses. MACC awards Memphis Bucks at different events & can be spent at select Chamber Member Businesses. Memphis Bucks are also available for purchase; Great gift idea for that person hard to shop for!
2020 Merchants accepting Memphis Bucks:
-Aunt Denise's Homemade Desserts
-Casey's
-Cook's Mens Store
-Corner Perk
-Countryside Flowers
-Country View Store
-Ed's Machinery
-Gas n' More
-Gene's Surplus
-Gerth & Baskett
-Hair CO
-Harlo Donelson, DDS
-Hawkins Insurance Agency
-Hopkins Lumber
-J's Foods
-Just Sayin' Designs
-Keith's Cafe and Steakhouse
-Lacey's Family Diner
-Larry's Barber Shop
-Laura the Tax Lady
-Little Fox River Sporting Clays
-M & O Concrete
-Memphis Democrat
-Memphis Farm & Home
-Memphis Mercantile
-Memphis Lumber Co.
-Memphis Mercantile
-Oberholtzer Plumbing
-Off Road Tire & Service

-Post Chiropractic
-Prairieland FS Inc.
-RPM Signs & Shirts
-Rock Hollow Lodging
-Rose Do it Best Hardware
-Scotland County Abstract & Title
-Scotland County Lanes
-Scotland County Livestock
-Scotland County Pharmacy
-Scotland County Veterinary Clinic
-She & I Designs
-Shelley Landscaping
-Shelter Insurance-Monty Mumford
-State Farm Insurance-Brent Fohey
-Stott's Bookkeeping and Tax Service
-Sunrise Motel
-The Junk Fairy
-Walker Motors
---
For more information or to get involved with the Chamber's events please contact us.